Heavy-duty gas turbines
Ansaldo Energia offers E-, F- and H-class heavy-duty gas turbines with output ranging from 80 to 538 MW (ISO Power) for Simple Cycle, from 120 to 760 MW for Combined Cycle and Combined Heat and Power applications.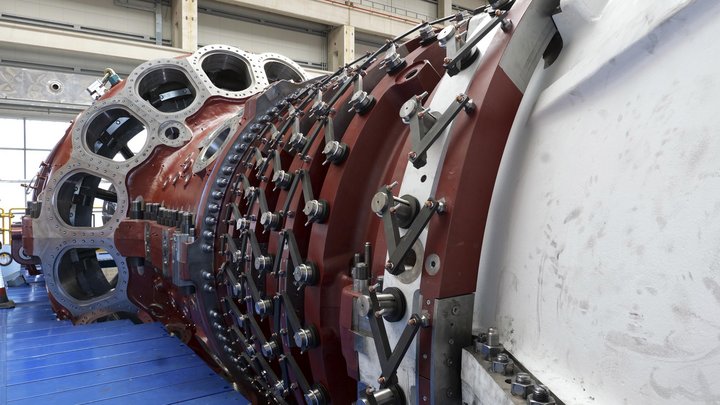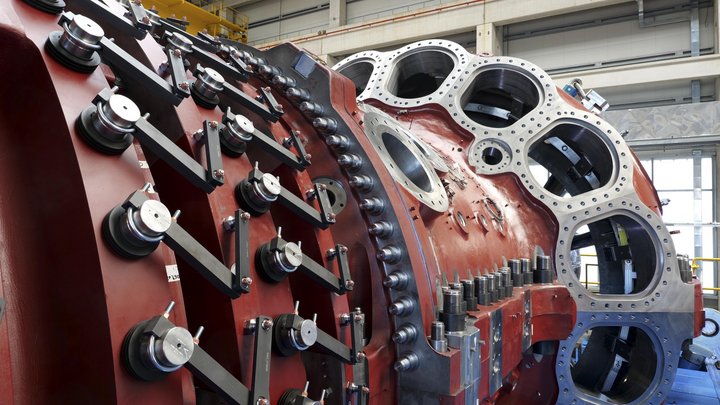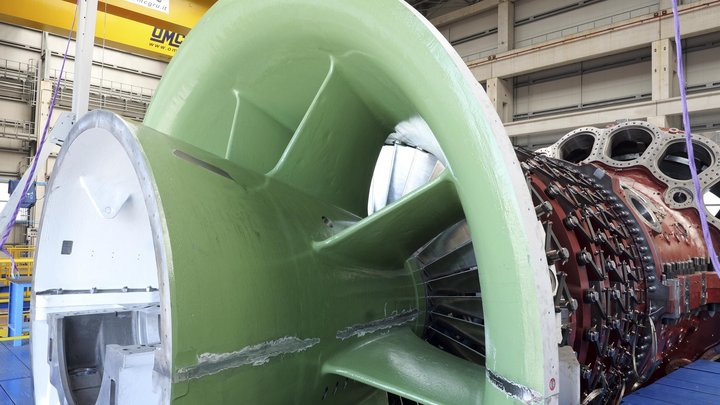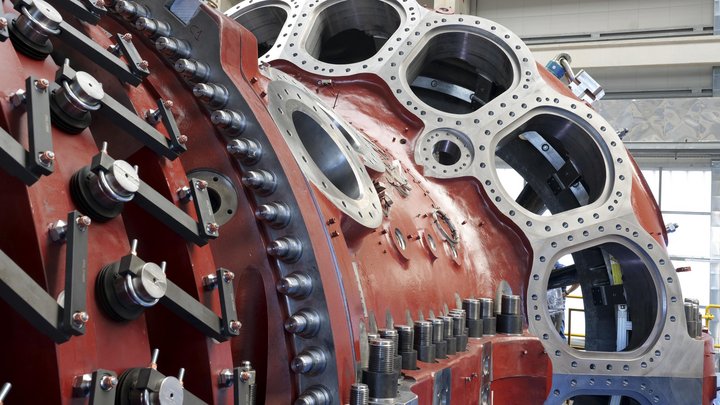 All engines are characterized by well-tested design and advanced technology, and feature high performance, top flexibility, easy and reliable operation with low environmental impact.
All their main working parameters can be controlled and adjusted remotely.
The control system and auxiliary equipment have also been designed to meet increasingly stringent eco-standards while optimizing maintenance plans, minimizing lifecycle costs and maximizing the return on investment.
Extraordinary flexibility and low minimum environmental load allow these turbines to operate as a real balancing unit, taking full advantage of their wide range of operation to compensate for the intermittence of renewables in the grid.
GT and AE turbines can endure frequent starts and stops, or run in Reserve/Stand-by Mode with rapid ramp-up to Peak Mode. This makes them the optimal solution for grid stability and the ideal support for renewable power generation.
ENABLING LOW-NOX HYDROGEN COMBUSTION
Sequential combustion enables Ansaldo Energia gas turbines to go beyond standard achievements, and make the use of high hydrogen content possible within emission limits.
When burning hydrogen, NOx emission is expected to increase because of high burning velocity and flame temperature. This results in the necessity of power derating to comply with required standards. To face the issue, Ansaldo Energia has developed the sequential combustion system, based on two complementary combustion stages in series – and introduced it on its GT26 and GT36 engine models.
The sequential​ combustion technology allows high turndown, thus enlarging the emission-compliant operation window compared to other combustor technologies.