Manufacturing
The Manufacturing capacity of Ansaldo Energia is rooted in Ansaldo's engineering practice – that dates back to 1853 – and is now evolving in the Industry 4.0 perspective. Cutting-edge innovation embraces all strategic components and processes: from product development (digitally integrated with Service), through production, supply chain management, assembly and the start-up of machines and installations.
The digital transformation process is a cornerstone of Ansaldo Energia's strategy. The Company has invested 14 million euro in the development of the Lighthouse Plants of Genova Campi and Genova Cornigliano as part of its Enterprise 4.0 Plan.
Lighthouse Plants are characterized by the diffusion of digital technologies for process efficiency and quality, by the analysis of Big Data to support decisions and by the extensive use of Additive Manufacturing.
Among the new digital solutions introduced, the 3D simulation of factory processes/on-field assembly activities and the implementation of the Manufacturing Execution System – a direct communication channel between machines, assembly stations and production control.
The implementation of 4.0 solutions has positively affected workers' skills and safety, while improving product quality, process integration and technological capacity. As an example, the use of Additive Manufacturing made it possible to develop a new fuel injection system for the GT36 turbine that conventional production techniques would not have allowed.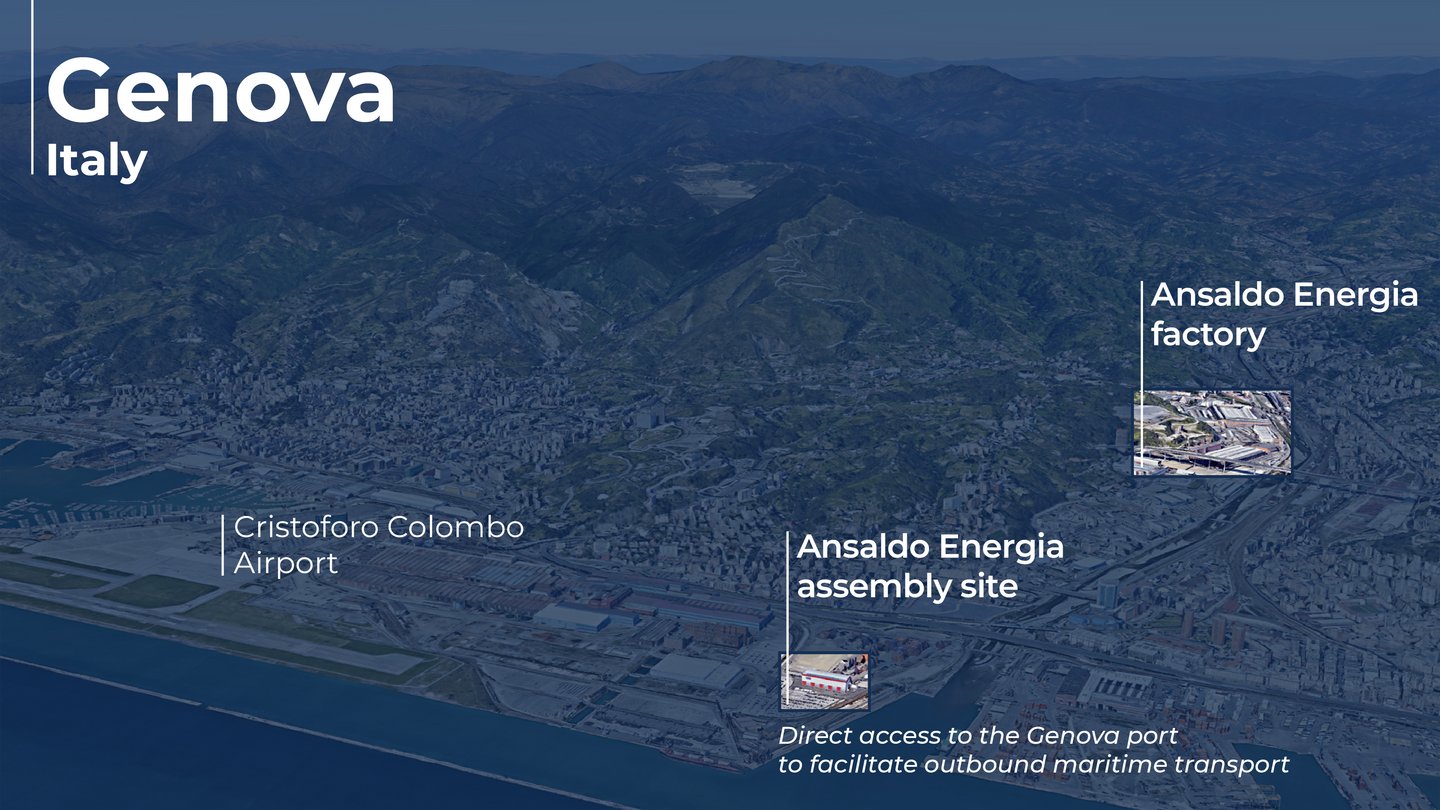 The high level of integration of the Ansaldo Energia industrial district allows for real-time feedback and synergy between Engineering, production of first equipment and repairs. The closeness to the Port of Genova and the Cristoforo Colombo Airport simplifies outbound shipping.
80% of the whole Ansaldo Energia supply chain is located in Italy – which minimizes time-to-market and helps keep supply and logistics problems under control.